NC State Center for Human Health and the Environment
Project Description
This project redesigned an academic website for a P30 center at NC State University. While the website content was kept up-to-date fairly well, Rob wanted to improve the visual appeal and simplify much of the text.
The university uses WordPress for all its websites and has a great template with lots of custom modules. New, high-quality images were sourced and combined with updated text in a contemporary layout for a modern site.
Project Details
Client: Rob Smart, Ph.D.
Date: 7.2021 – 10.2021
Skills: Content Strategy, Information Architecture, Web Design, Writing
View: chhe.research.ncsu.edu/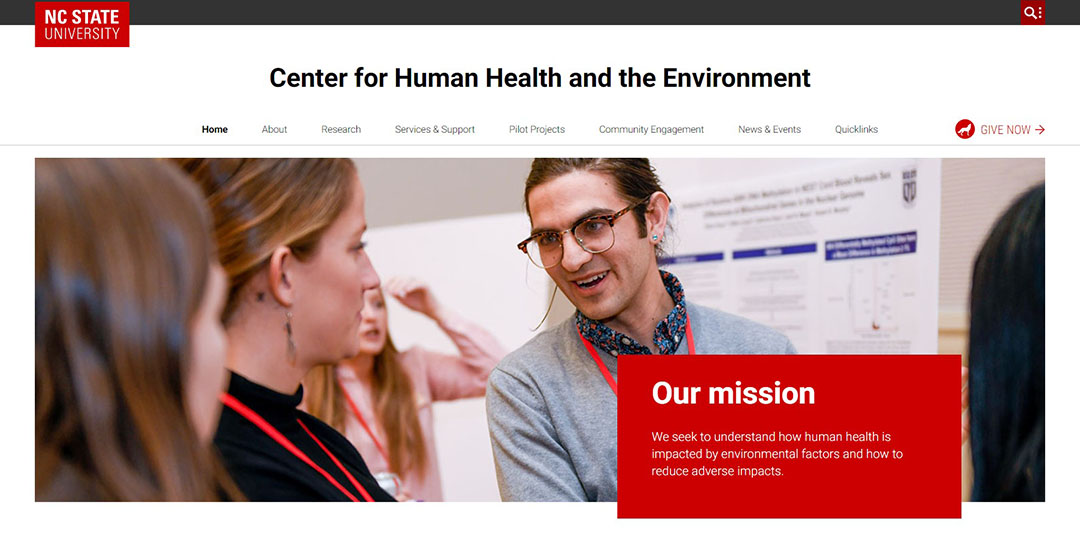 How Can I Help Your Site?
Let's talk about collaborating on your project.