Life Sciences Research Foundation
Project Description
This project redesigned an existing website for a research foundation with the mission of funding talented postdoctoral fellows. The program manager contacted me as their previous site had gone offline and they needed it back up asap. The content needed to be moved into WordPress for ease of updating, a better hosting service chosen and the design refreshed at the same time. Once the new site was launched they also opted for a maintenance plan to ease the burden of keeping alumni up-to-date and the general hassles of website maintenance.
Project Details
Client: Christine Pratt
Date: 1.2021 – present
Skills: Content Strategy, Information Architecture, Web Design, Content Updates, Maintenance
View: lsrf.org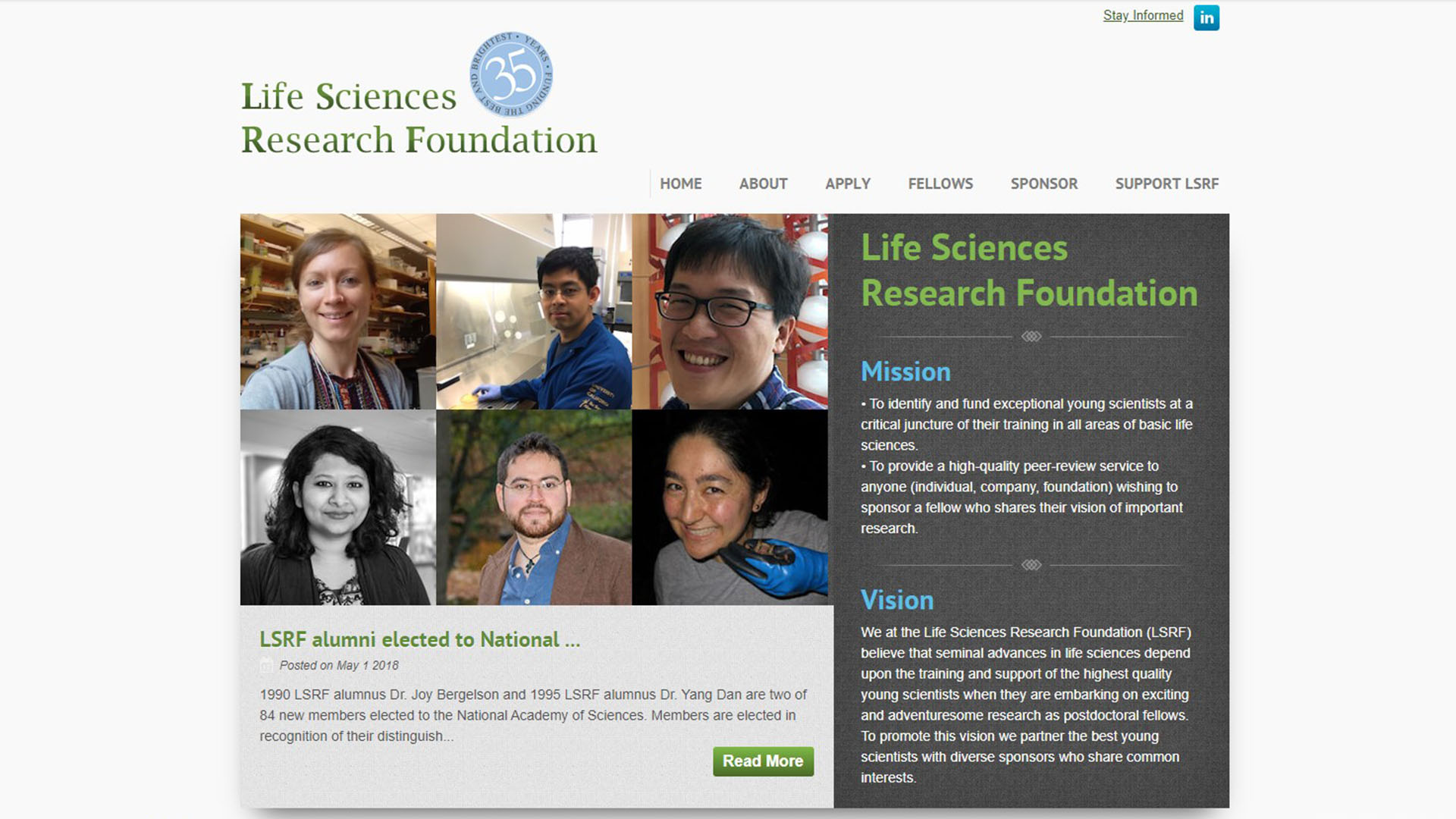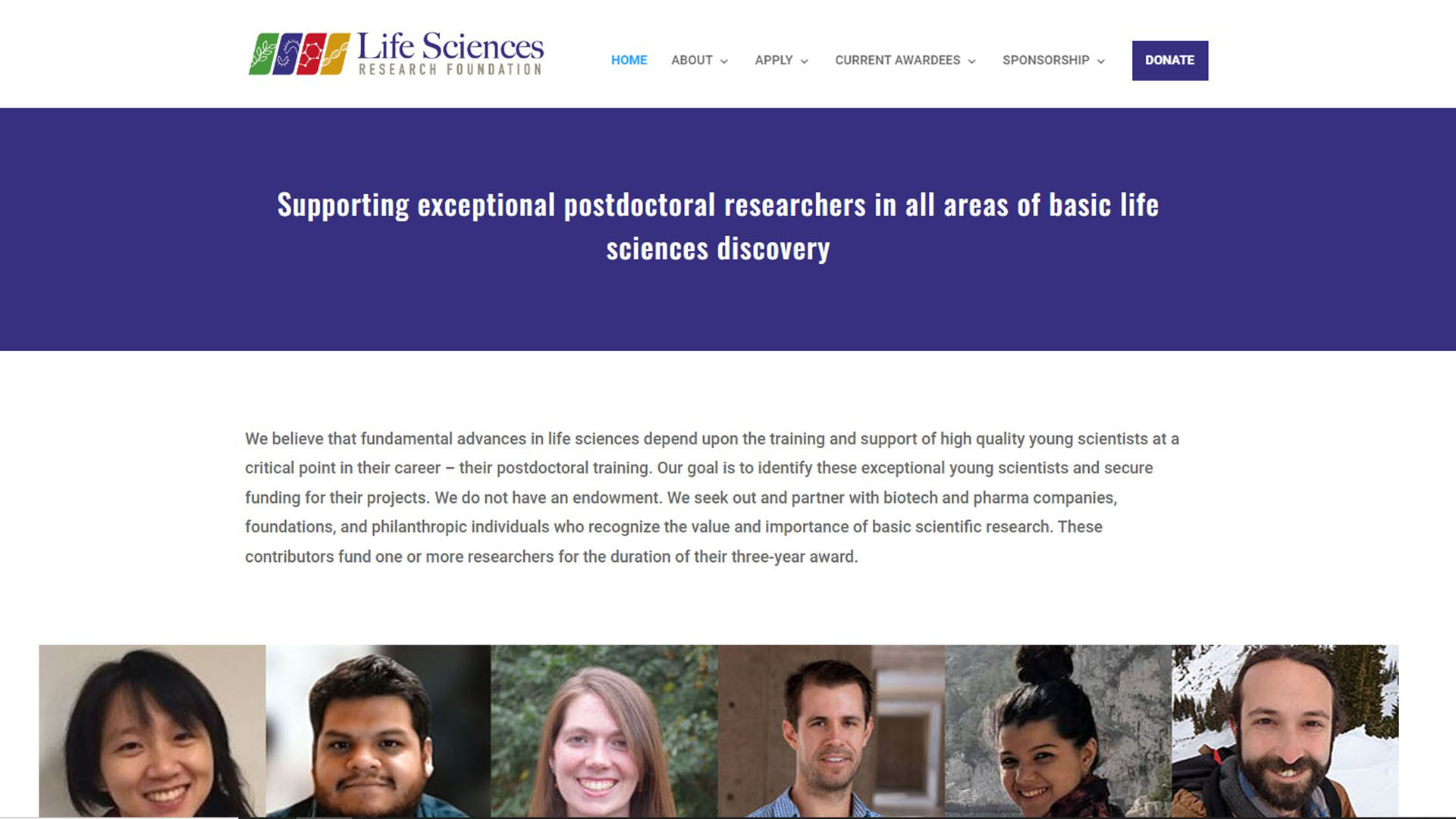 How Can I Help Your Site?
Let's talk about collaborating on your project.