Gulf Coast Center for Precision Environmental Health
Project Description
This project built a new site for a newly awarded NIH P30 center. They needed help organizing the structure of their site to met the needs of their many associated universities. Their major requirements were providing members easy access to the pilot funding application and core services provided by the center. This project also involved the creation of a logo for the center, which I helped coordinate with an external designer to fit their needs.
Project Details
Client Cheryl Walker Ph.D.
Date 6.2019 – 12.2019
Skills Content Strategy, Information Architecture, Web Design, Logo Design, Web Writing
View www.gc-cpeh.org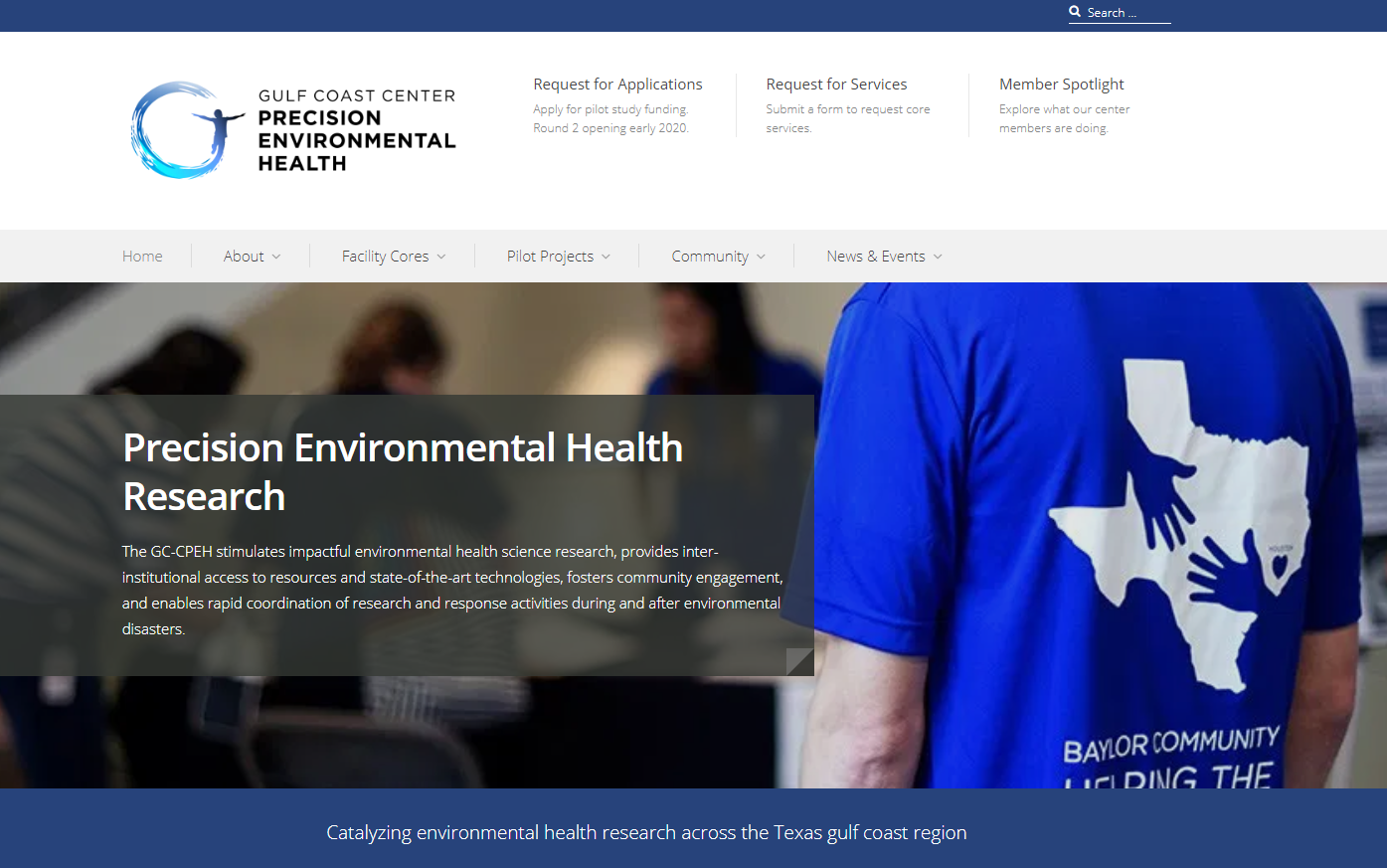 How Can I Help Your Site?
Let's talk about collaborating on your project.