Project Description
This project redesigned an existing website for a research scientist. Dan wanted the website to help him recruit students, inform peers of his research, and provide general information to the media and the public. He has changed his template over the years to keep it fresh and update projects and team members as necessary. Most importantly he changed academic institutions in 2017, and he didn't have to do anything to his laboratory website except for updating his location and contact information. The URL was the same and no information was left behind on the previous institution's web platform that needed to be copied and laboriously transferred to a new platform.
Project Details
Client: Dan Gorelick, Ph.D.
Date: 5.2015 – present
Skills: Content Strategy, Information Architecture, Web Design, Writing, Maintenance
View: gorelicklab.org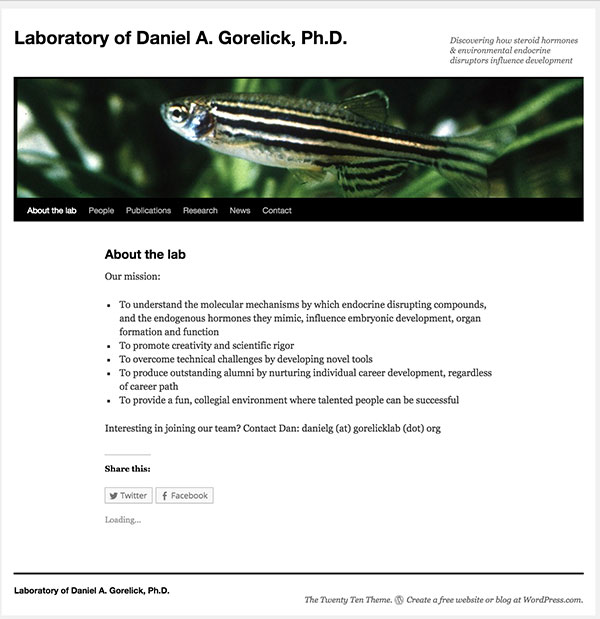 Before
Dan created his site in 2012. He used wordpress.com and a standard template to create a few essential pages. He was doing a good job keeping it up-to-date, adding occasional news items and recent publications, but he wanted to add more information about the work going on in the lab.
I wanted to give it a new look and feel, showcasing the microscopy being done in the lab. I also wanted to give the research much more prominence. Dan also had a Twitter feed that he had created, but it wasn't integrated into the site so he wasn't posting very often.
After
The new site incorporates all of those objectives. The main research page provides a quick way to see all the projects going on in the lab. The copy was written with an educated lay audience in mind. Links to relevant publications make it easy for those who want to read more and also provide additional prominence for the publications outside of the publications page.
All of the images were from Dan. They give the site more visual appeal as well as illustrate one of the key reasons zebrafish is used to study human development — it is transparent as an embryo.
Dan's Twitter feed and news stories were integrated into the site so visitors can get a feeling for the culture of the lab.
We decided to stay with wordpress.com because all of the maintenance is taken care of. We found a template with a clean design and enough features to fit the needs of the site.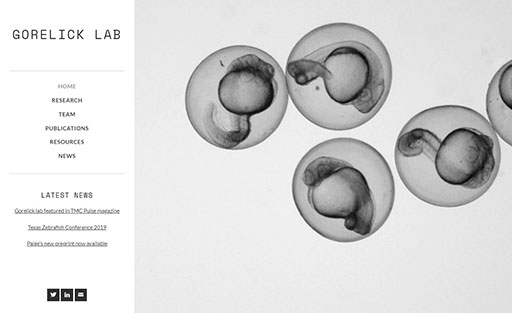 Gorelick Lab Redesign Summer 2020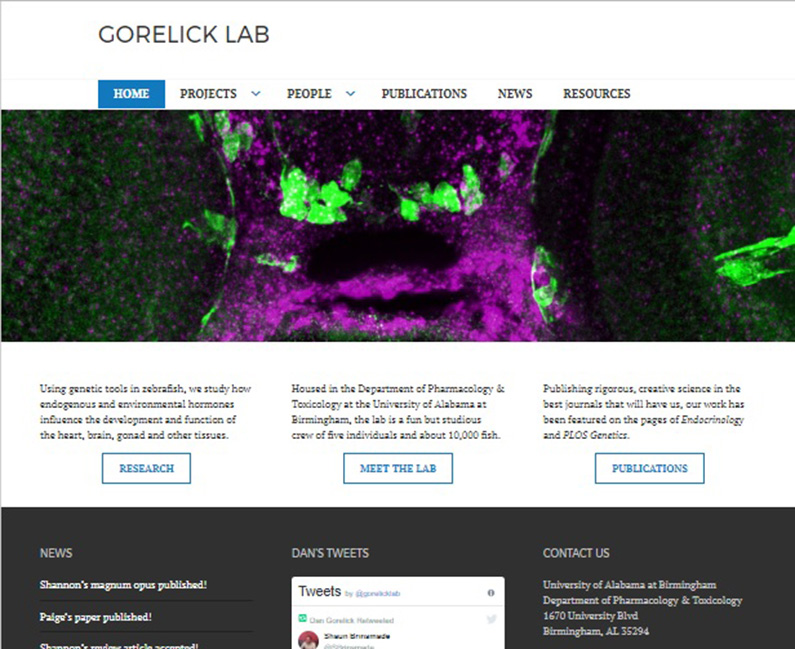 Gorelick Lab Redesign Fall 2017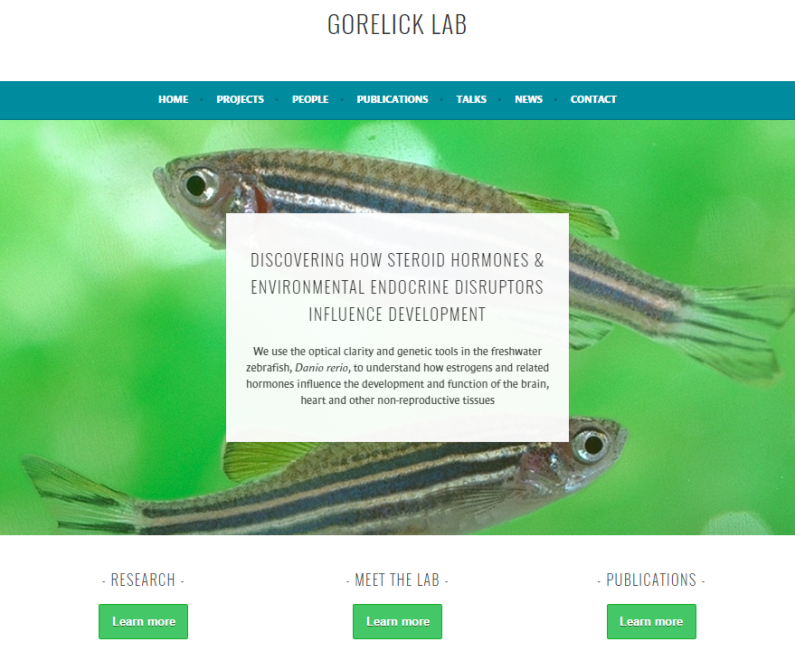 Gorelick Lab Redesign Spring 2015
How Can I Help Your Site?
Let's talk about collaborating on your project.