Dartmouth IND Graduate Program
Project Description
This project designed an academic website for a newly formed graduate program. The program needed to provide information for its recruiting effort. The turnaround for the site to be completed was fast but crucial to attract prospective students as they started researching where to apply. Because this program was dividing from an existing program, they had a cohort of students but all the content was created from scratch and a completely new site was created.
This site was created on the university's hosted WordPress platform using one of their templates and is easily maintained by the program manager.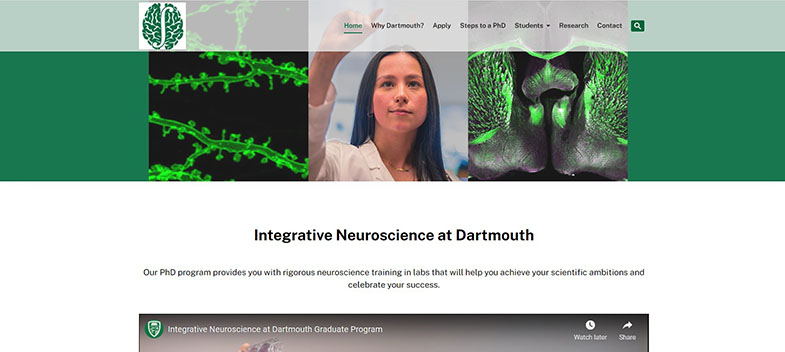 Project Details
Client: Marnie Halpern, Ph.D.
Date: 5.2021 – 7.2021
Skills: Content Strategy, Information Architecture, Web Design, Writing
View: sites.dartmouth.edu/ind
How Can I Help Your Site?
Let's talk about collaborating on your project.